Surviving the time of high costs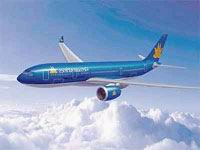 When AirAsia announced the launch of direct services from Kuala Lumpur and Bangkok to HCMC and vice versa last month, a fact in the opening ceremony that was less noticed was that the budget carrier counted on its staff in all to organize the event.

The Malaysian low-cost carrier had its employees to successfully act as the emcee and the organizers of the event, thus saving US$200 to US$500 from hiring a professional presenter, and thousands of dollars from employing a professional event organizer.
The rising cost has become a huge headache for most carriers as the rising fuel price has made a deep cut into their revenues. So what AirAsia has done may provide food for thought for other carriers in cutting cost in order to obtain targeted business results. The effort by AirAsia to save money deserves thoughtful consideration in the wake of the world's price of crude oil exceeding US$120 a barrel.
Rising fuel price a huge problem
The escalating price of fuel has made an inroad into the revenue of Vietnam Airlines Corp., which has just announced a host of measures to cut costs in order to realize the year's target and to achieve sustainable development in a hard time.
The measures center on increasing revenues while reducing expenses to ensure that Vietnam Airlines operates efficiently although the price of air petrol, better known as Jet A1, has surpassed a record high of more than US$140 a barrel.
Vietnam Airlines has to project an additional fuel bill of VND2.2tril (over US$136mil) for domestic and international flights in addition to dealing with higher fees at airports in Vietnam and fiercer competition from other airlines at home and abroad.
Therefore, the national flag carrier must take actions, with the focus on saving fuel, restructuring domestic and international flights, delaying and scaling down investment in unnecessary projects, and only hiring those really in need for long-term development plans.
In a statement sent to the Daily last week, Vietnam Airlines said it kept spending on flight operations but slashed costs up to 20% for other purposes including overseas trips to ease pressure on the wings of the corporation.
Soaring fuel price has also left its impact on Vietnam's second largest carrier, Pacific Airlines, which has publicized an indefinite delay in launching the domestic services from HCMC to Dalat and Buon Ma Thuot and vice versa, previously scheduled from August.
The fuel cost has outstripped airlines' budget for aircraft lease and purchase, and accounts for 55% of the total costs of flight operations as calculated by Pacific chief executive office Luong Hoai Nam.
The bright side of market
A saying put it that "Every coin has two sides" and airlines are now trying to look at the side that is brightened by Vietnam's burgeoning aviation market.
Though Pacific has to postpone two domestic services, staff of the low-cost carrier are rolling their sleeves to commence new air routes from Hanoi to the central region in June 1, or one week after it flies under the new brand-name Jetstar Pacific.
Later this year, Jetstar Pacific will expand its flight frequency into such regional markets as Thailand, Singapore, Malaysia and Cambodia td capitalize on increasing demand for air travel between Vietnam and other parts of the region.
Despite flight network restructuring and a tight budget, Vietnam Airlines is optimistic that it should be able to achieve a revenue 6% higher than the target for this year provided that Vietnam's aviation market is growing 20% or higher.
This year, Vietnam Airlines targets over nine million passengers on its domestic and international flights, which general director Pham Ngoc Minh says will help the corporation maintain 2008 growth of more than 14% over last year.
Last year, Vietnam Airlines serviced more than eight million passengers and posted revenues of over VND20.3tril (some US$1.25bil), a year-on-year rise of 15.5%.
In the first quarter of this year, Vietnam Airlines transported more than 2.2mil passengers, up 15.2% year-on-year. The period also generated a revenue of over VND5.9tril (over US$363mil) for the corporation, or nearly 26% of the year's target.
So, the target for this year is seen obtainable as the demand for outbound and inbound travel is growing strongly this year, as figures show Vietnam attracted some 1.7mil international visitors in the first four months of this year, up over 16% year-on-year.
While the rising cost is a matter of concern for all air carriers, they nevertheless shun away from new business opportunities.
Tourism boom urges AirAsia to look to flying to more destinations in Vietnam after the carrier succeeded in launching daily flight from Kuala Lumpur to HCMC, and four weekly flights from Bangkok from last month.
Tassapon BijIeveld, chief executive officer of Thai AirAsia, a Bangkok-based member of the fast growing low-cost group, says the carrier is eyeing sites in central Vietnam.
"We are studying Danang and Hue, but we think Danang has more potential as we see a lot of hotels going up there and more Western tourists have started to get familiar with this city," Bijleveld tells the Daily, adding that the services to these cities will be direct.
He stresses that the launch or additional services will depend on tourism growth in Danang and Hue, the two famous tourist sites in the central coast of Vietnam that have been frequented by many Thai tourists in recent years.
Seeing the bright future of Vietnam's aviation market, AirAsia is still working on a plan to form an airline joint venture with the shipbuilding giant Vinashin to penetrate this market. "We will make announcement when we have succeeded in clinching the deal," Bijleveld confirms.



Ha Noi
Condition:Overcast
Temp: 73 °F| 23 °C
Ho Chi Minh
Condition:Scattered Clouds
Temp: 90 °F| 32 °C
Bach Long Vi
Condition:Mist
Temp: 79 °F| 26 °C
Da Nang
Condition:Scattered Clouds
Temp: 90 °F| 32 °C